Laurel Mt. Llewellin Setter Puppies
Laurel Mt. Llewellin Setters are DNA-certified and registered with the Field Dog Stud Book.
We sell to hunting/falconry/trial families only. No "pet-only" homes, While the Llewellin Setter is a most-excellent companion and family dog, they are hunting dogs first.
When purchasing a pup from us, you will receive a guaranteed healthy puppy with excellent bird dog potential. We only breed dogs if they are of excellent health and have proven themselves as an excellent hunter in the field. We own and breed only from the best-producing Llewellin Setter lines—lines that consistently have been proven to produce excellent bird dogs. We have dedicated the rest of our lives to the preservation of this amazing breed of upland bird dog of which we feel no other compares.
Laurel Mt. Llewellin 8-week old puppies start at $1,000 (cash price), male or female, any color, unless otherwise noted. Puppy prices increase at 10, 12, and 14 weeks. Deposits are $200.
Be sure to check out the Life With Llewellin Setters Blog for all the latest news, photos, articles, etc.
Click here for information concerning deposits/picking policy/reservations/ and flying your Llewellin Setter Puppy.
Available Llewellin Setter Puppies
Currently available Puppies (as of 9/22/14):
Click on the name of the pup for more information/pedigree/photos:



See the latest pictures of the pups on the Flicker Photo Stream.
Upcoming Fall - Winter 2014/2015 Litters
We are putting together our planned Fall/Winter breeding list for those wanting to secure a puppy for next year. Check back as we add more details.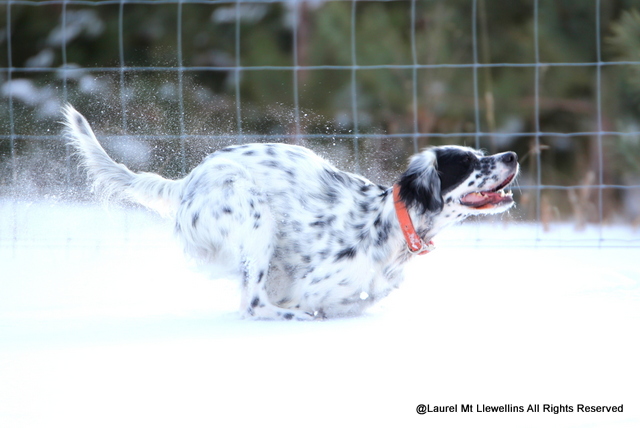 Cree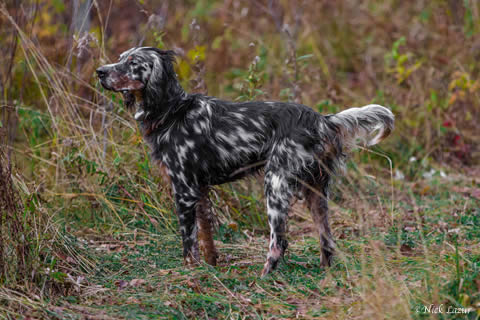 Count
Ree (out of Addie by Steele) has been bred to Count (Shay by Luke). Puppies due around Thanksgiving and able to go to their new homes around January 24th, 2015.
Ree and Count are very natural, sweet dogs. Excellent noses and intelligence. Perfect size. Contact us to make a reservation on the Ree x Count litter.
Older Pups, Introduced, and Started Dogs
Contact us about the possibility of an older pup, an introduced, or a started dog. Occasionally we may have something available.
We aren't good at selling older dogs because we become very attached. But, we have to cut back considerably so are currently are offering a few dogs for sale. They have hunted at least one season, and just need more time in the field. Price starts at $1,500. Call Scott (724-689-6479) to discuss before we change our mind on this crazy deal. They are located in the UP. Come see them! Or email us.
Llewellin Setters for Adoption
Contact us about the possibility of adopting a Llewellin Setter puppy or older dog. Occasionally we know of something available that might be an older, retired dog or a pup with special needs (for example, deafness). Let us know what you might be looking for/what you can handle, etc. Dogs for adoption are usually free, except for transportation costs, etc. Any issues are not life-threatening, dogs are in excellent health.
We currently have a deaf male puppy for adoption. Very bright, good-looking pup. These dogs do very well with another pup/dog, although it is not necessary. They have a special bond with their owner and take easily to training. They can also hunt and actually make fantastic bird dogs--some of the best I've seen. They can be trained with hand signals and vibration collars. Contact us to adopt this pup.